NASHVILLE, Tenn. - Nissan today announced that two 2015 vehicles won Best in Class awards in AutoPacific's 19th annual Vehicle Satisfaction Awards (VSA):
Nissan Murano - Best in Class Premium Mid-Size Crossover SUV
Nissan Quest - Best in Class Minivan

An industry benchmark for measuring how satisfied owners are with their new vehicles, the VSAs differ from other awards in that they are based solely on owner input. The awards objectively measure how satisfied an owner is with 50 attributes ranging from interior comfort and styling to fuel economy and performance. Murano and Quest each won by substantial margins over their respective second place competitors.
"These two Vehicle Satisfaction Awards are particularly significant, not only because they represent the voice of our owners, but also because they are for two very different ends of the family vehicle segment - the seven-passenger Quest minivan and the premium Murano crossover," said Fred Diaz, senior vice president, Sales & Marketing and Operations, U.S.A., Nissan North America, Inc. "It is also great to see Murano bring home the trophy in the first year of its total redesign for 2015."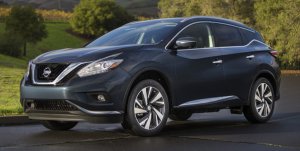 Sales of the Nissan Murano were up 73.8 percent in June and 39.4 percent for the calendar year to date (versus comparative 2014 sales periods). As the halo vehicle for the Nissan brand and its expanding range of bold crossovers, the all-new Murano carries forward new Nissan design direction with V-Motion front end, boomerang lights, floating roof treatment and efficient aerodynamics, producing a quiet, fuel-efficient driving experience. Inside, the new Murano offers an engaging social lounge feel through features such as the refined lower-height instrument panel, wide center console, advanced Zero Gravity seating, and the airy atmosphere created by the large windows and oversized Power Panoramic Moonroof.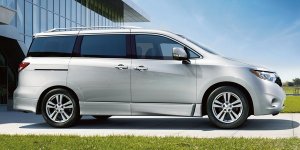 The boldly styled Nissan Quest offers a range of family friendly features, including one-touch power sliding doors, quick release fold-flat 2nd and 3rd row seats, Advanced Climate Control System and an always-available rear storage well. Quest is offered in four well-equipped models: S, SV, SL and Platinum.
AutoPacific's 2015 Vehicle Satisfaction Awards (VSA) are based on responses to over 66,000 surveys completed in the 1st Quarter of 2015 by owners of new, model year 2015 cars and light trucks in the United States. They purchased their new vehicles from September through December 2014. View the complete 2015 AutoPacific Vehicle Satisfaction Awards here.
For photography and information about the complete lineup of 2015 Nissan vehicles, please visit NissanNews.com.
About Nissan North America
In North America, Nissan's operations include automotive styling, engineering, consumer and corporate financing, sales and marketing, distribution and manufacturing. Nissan is dedicated to improving the environment under the Nissan Green Program and has been recognized annually by the U.S Environmental Protection Agency as an ENERGY STAR® Partner of the Year since 2010. More information on Nissan in North America and the complete line of Nissan and Infiniti vehicles can be found online at www.NissanUSA.com and www.InfinitiUSA.com, or visit the U.S. media sites NissanNews.com and InfinitiNews.com.
About Nissan Motor Co.
Nissan Motor Co., Ltd., Japan's second-largest automotive company, is headquartered in Yokohama, Japan, and is part of the Renault-Nissan Alliance. Operating with more than 247,500 employees globally, Nissan sold 5.32 million vehicles and generated revenue of 11.38 trillion yen (USD 103.6 billion) in fiscal year 2014. Nissan delivers a comprehensive range of more than 60 models under the Nissan, Infiniti and Datsun brands. Nissan leads the world in zero-emission mobility, dominated by sales of the LEAF, the first mass-market, pure-electric vehicle. It is the best-selling EV in history with almost 50% share of the zero-emission vehicle segment. For more information on our products, services and commitment to sustainable mobility, visit our website at http://www.nissan-global.com/EN/.
About AutoPacific
AutoPacific is a future-oriented automotive marketing and product-consulting firm. Every year AutoPacific publishes a wide variety of syndicated studies on the automotive industry. The firm also conducts extensive proprietary research and consulting for auto manufacturers, distributors, marketers and suppliers worldwide. Company headquarters are in Tustin, California, with an affiliate office in the Detroit area. Additional information about AutoPacific and the Vehicle Satisfaction Awards can be found on AutoPacific's websites: autopacific.com and vehiclevoice.com.